RollCut' : the new way of rolling out paper & Fibafuse jointing tapes.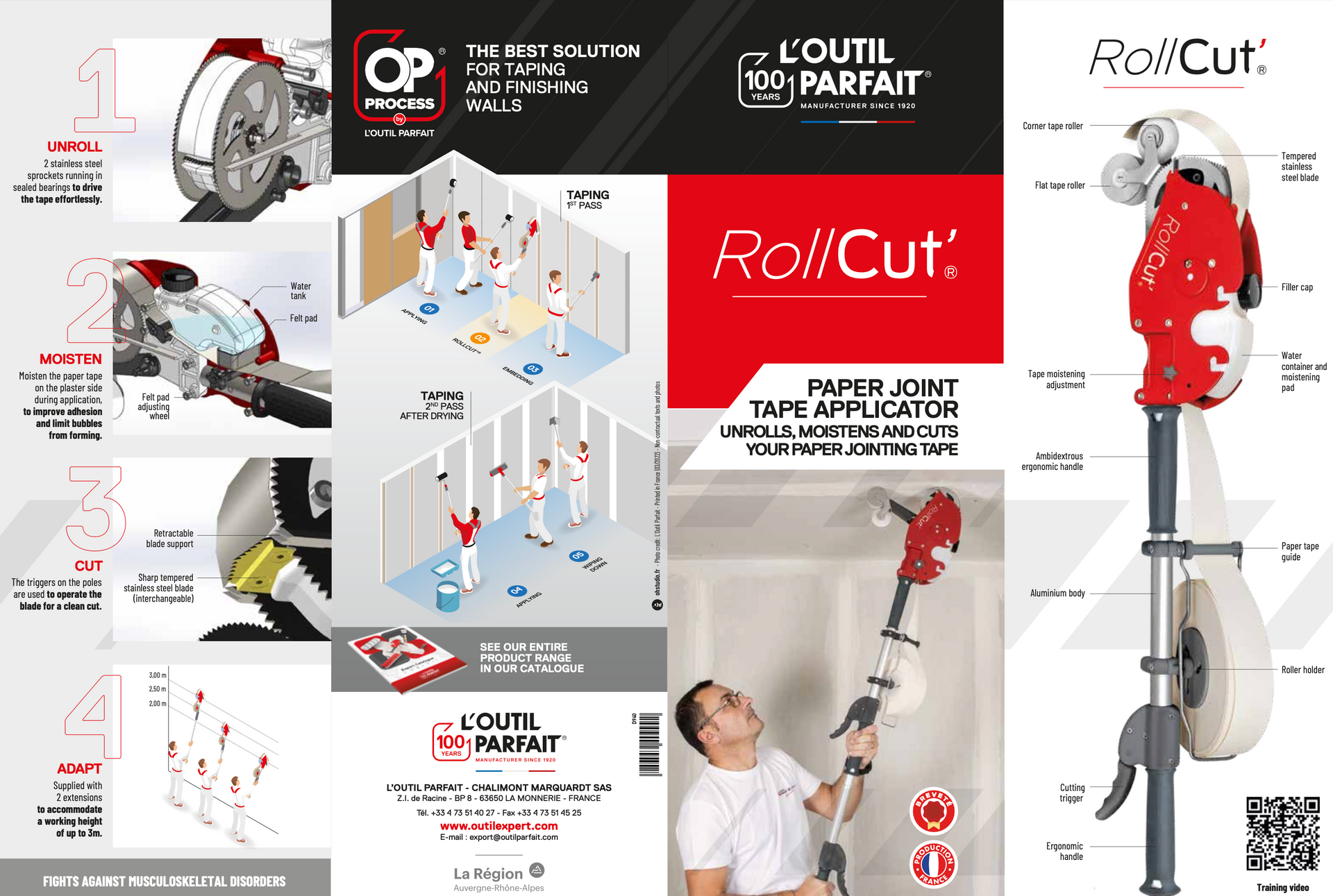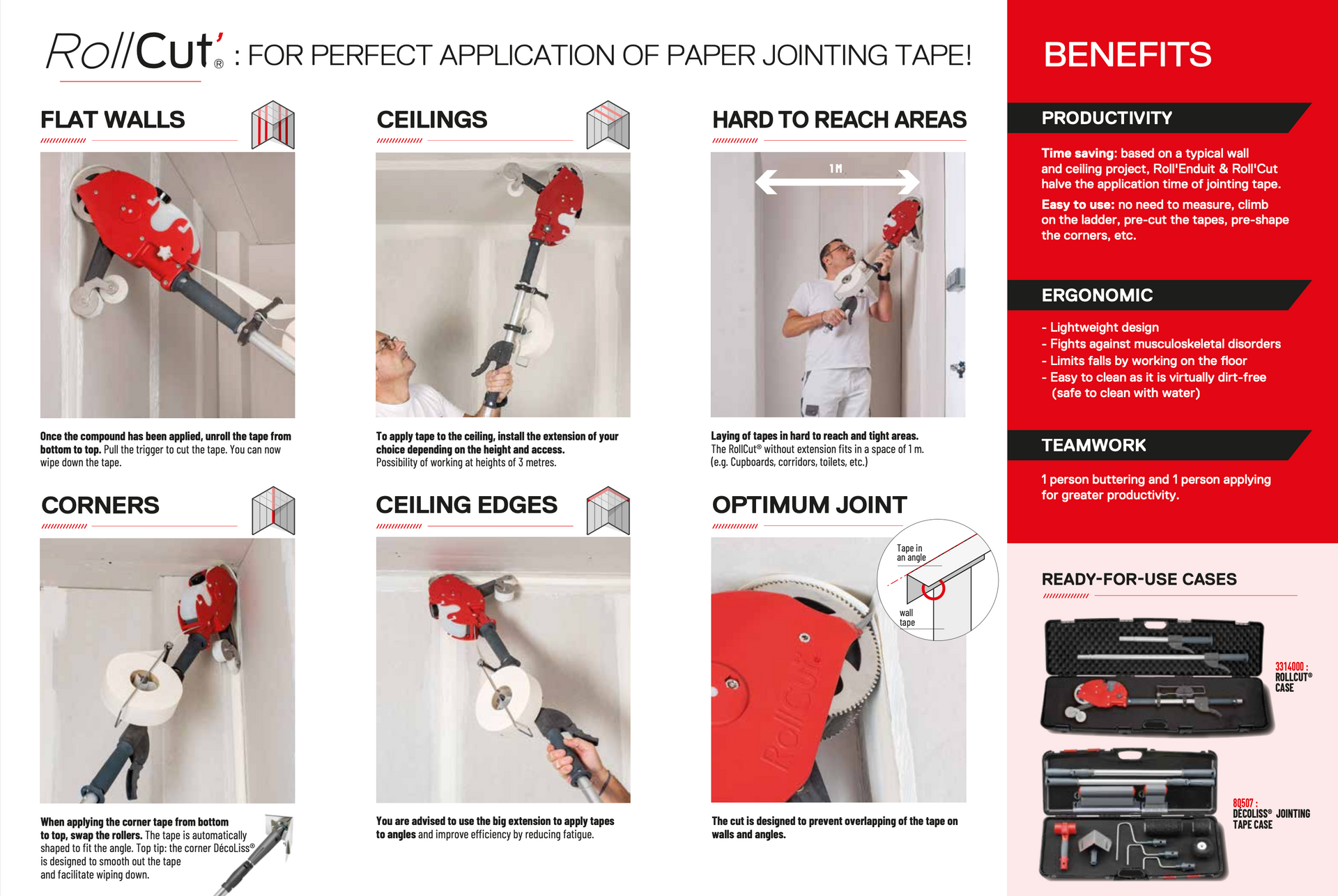 For walls and ceilings, including corners up to 3 m high without a bench or stilts.
      *Without extension for difficult access, such as cupboards.
*Medium extension for vertical installation.
 *Long extension for vertical and curved installations.
Delivered in a transport case with 2 aluminium extensions with rubber handles.
The tape is moistened during installation, which limits bubbling when drying.
 Precise cutting integrated in the head, no pre-cutting, perfect connections, no overlapping.
1 water tank allows 150 linear meters of non-stop tape laying.
It also works with Fibafuse.