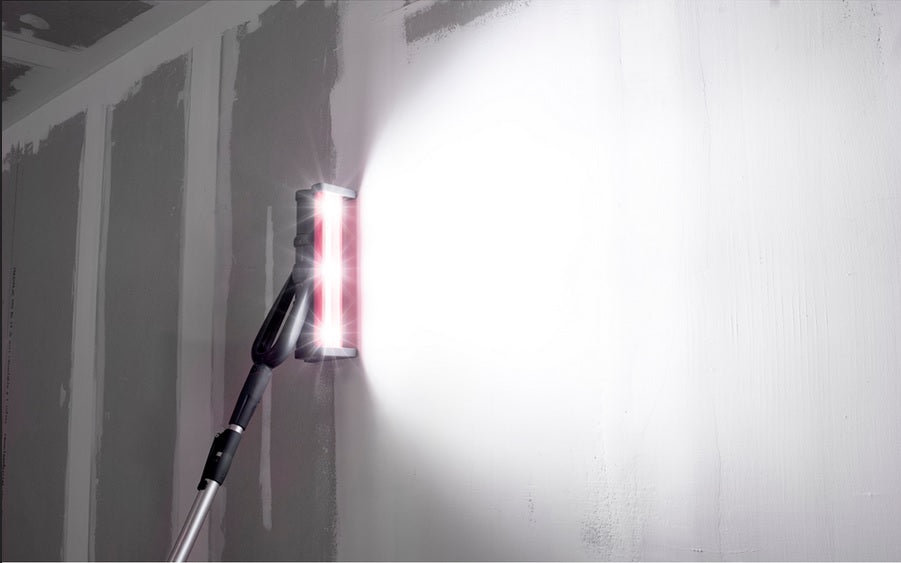 Cordless inspection light on pole : Powerful wireless lamp for real-time defect detection
Quality control for all surface preparation operations (coating, sanding and painting.)
Very quick movement and positioning: no wires to connect.
Can be mounted on the Decoliss extension pole and placed on the wall or ceiling up to 3 m on both shock-resistant and non-slip ends thanks to the quick adjustment pole.
Can be used alternatively with the 3.5 m cord supplied.
Technical description:
Equipped with 3 LED bulbs with narrow beam (15°) to avoid dazzling. Does not heat and low energy consumption. Colour temperature =6500K - LED lifetime = 20,000 hourCharger included. Charging time 2 hours. Autonomy 5 hours. Current: 12vDCLamp weight: 2.3 kg, Dimensions: 36x45x12 cm -