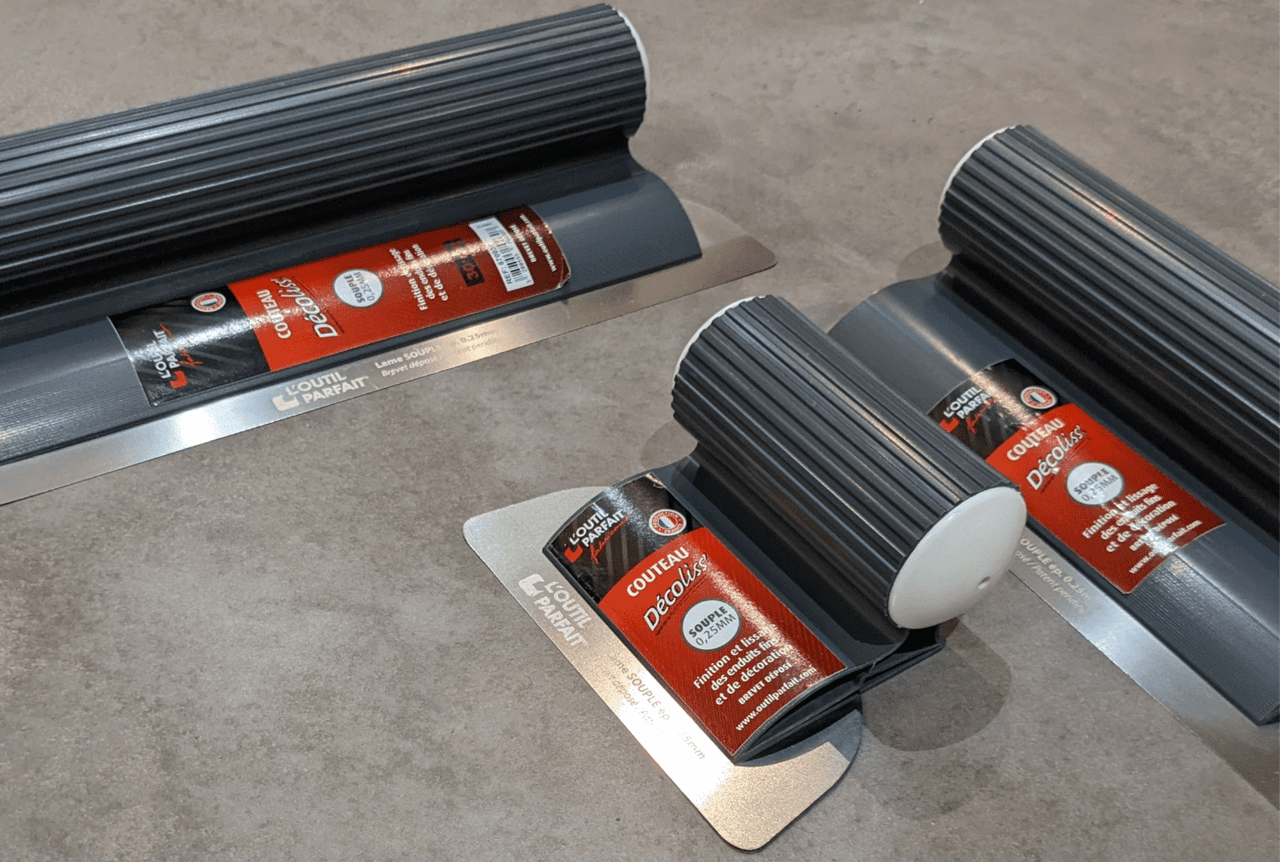 The compressing spatula
The "'Decoliss' is an alternative to the "K spatula" with a roll shaped handle which is intuitive and very comfortable.
The stainless 0.25mm steel blade is extra flexible and short to create a firm compression. 
With curved and rounded edges, it is a great alternative to the classic burnishing trowel for venetian plaster.
NB: The Decoliss spatulas can be coupled with the click-on handles and extension poles which allows to keep a constant and adjustable angle of smoothing.
* Super flexible stainless steel blade
* Extra large rounded edges