Complete drywaller case :
Clip-on tooling for installation of jointing tape and surface finishing.
Allows high-speed working of large areas with no loss of plaster and minimal sanding work.
Professional quality carrying case.
Technical description: 12-piece kit
2 ParfaitLiss'® blades (45 and 60 cm) - 1 ParfaitLiss'® pole (2x1.00)
- 2 Décoliss'® Hard blades (10 and 30 cm) - 1 Décoliss'® handle - 2 Clip'System poles (2x0.70 m & 2x1.00 m)
- 1 DecoLiss'® corner shaping tool
- 3 Roll'Enduit® Clipping rollers (corner, 80 and 180 mm)
ParfaitLiss'®: Tempered stainless steel blade - Bi-Flex technology blade - Smoothing without burrs.
Roll'Enduit® Clip: Black Polyamide 18 mm fibres - Durable - Consistent coating thickness, perfectly flat.
DecoLiss'® corner tool : Hardened stainless steel blade 0.7 mm, turned edges - Mounted on a ball joint to choose the working angle.
Poles: Aluminium tubes, Swivel heads, Ultra light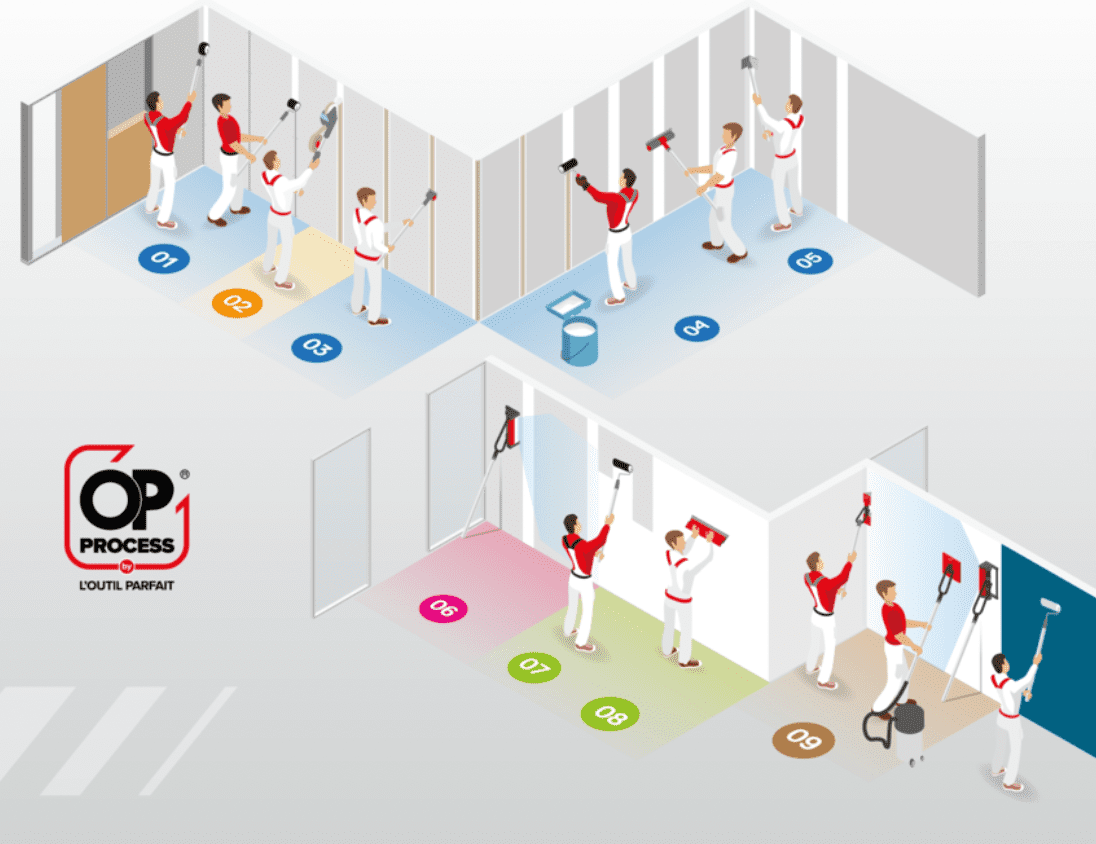 The ultimate kit
L'Outil Parfait has created a range special kits for an exclusive process of application on walls and ceilings.
This kit is the ultimate one which allows you to complete all the different tasks, from start to finish, to apply your jointing tapes and the different layers of compound to achieve a surface ready to be painted.