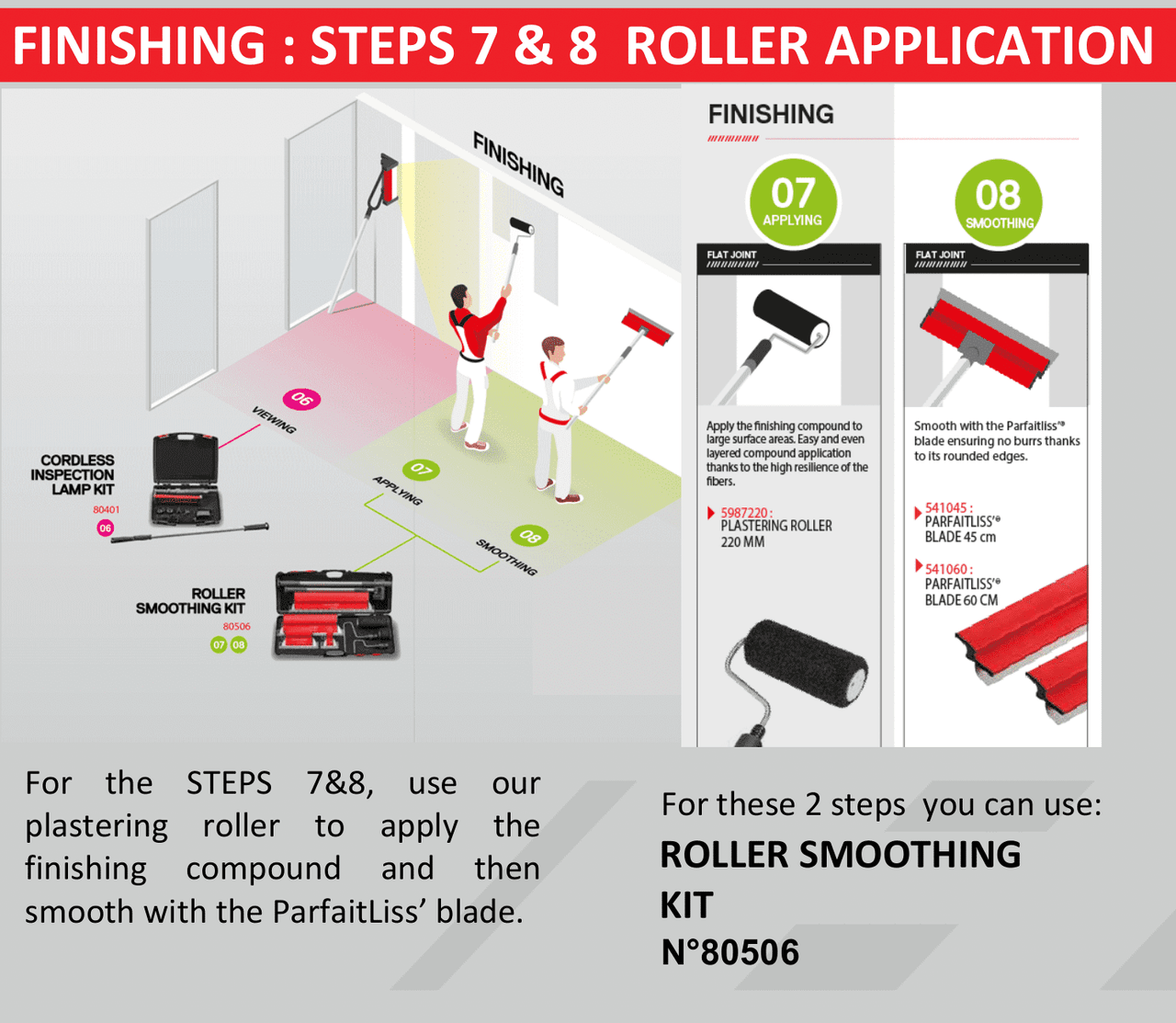 Technical description:
Specially designed for applying with the "Roll enduit" roller. Constant thickness of the coating, perfect flatness. Allows a very high speed of work without loss of material, minimal sanding work.
The case contains : 4 ParfaitLiss'®  (10, 25, 45 and 60 cm) which are identical to the K Spatulas + 1 ParfaitLiss'® extension pole (2 x 0.50 m) + 2 Roll'Enduit®  Clip (220 and 80 mm) + 1 DécoLiss'® Extension pole (2 x 0,70 m)ParfaitLiss'® : Tempered stainless steel blade - Bi-Flex technology blade - Roll'Enduit® : Black polyamide fibres 18 mm - High resilience.
Recommended plasters: Ready-to-use paste, airless spraying plaster, roller plaster. Can be used with powder based coatings prepared in a rather fluid consistency.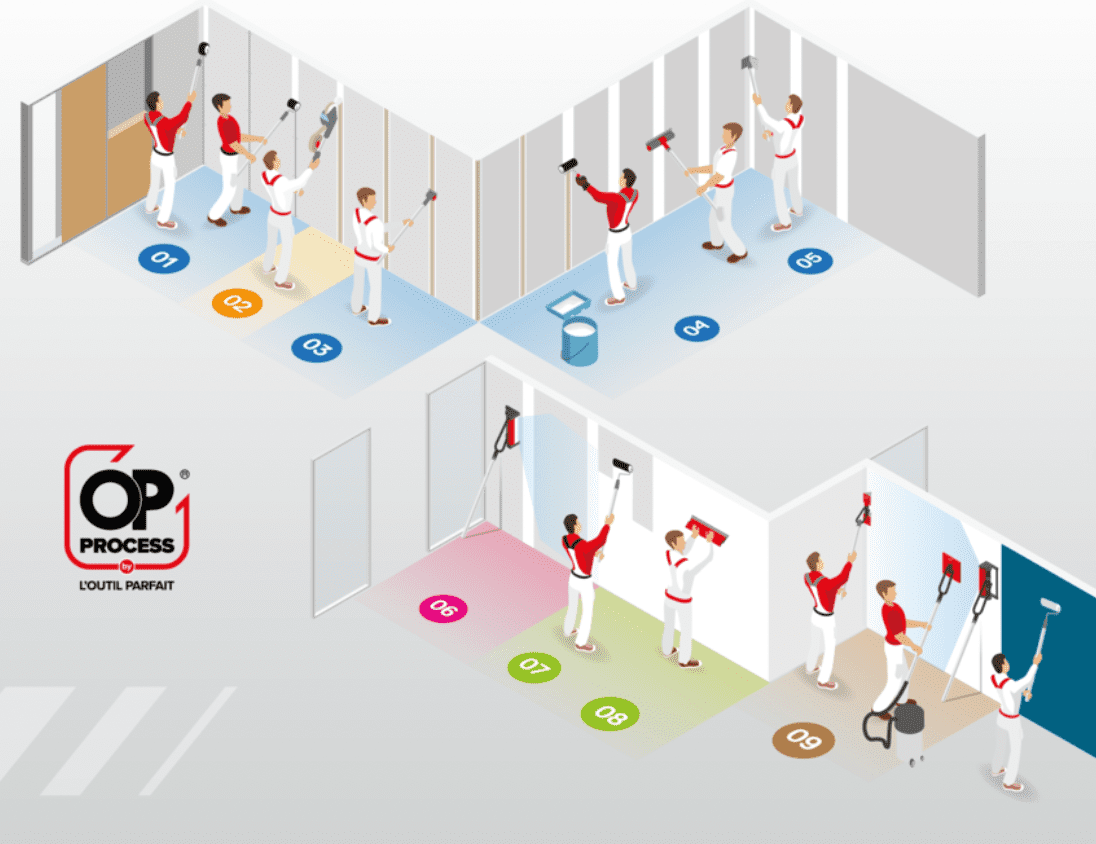 The O.P process step 7-8
Outil parfait has created special kits for an exclusive process of application for walls and ceilings.
This kit is the ideal one for smoothing fillers and other compounds (even microcement) applied with exclusive rollers.
* Technical training video at the bottom of the page