Decoliss smoothing kit: technical description
From jointing tapes to walls and ceilings: productivity and facility. Complete system to apply  & to smooth coatings
Includes:
3 x flexible DecoLiss' smoothing blade, length 24 cm, 40 cm and 65 cm / stainless steel drywall spatula, width 15 cm / Roll'Enduit coating roller with frame, roller length 220 mm / telescopic extension pole, length 2 x 0,70 m /ergonomic polypropylene handle / carry case, dimensions 117x30x12 cm
DécoLiss'
Bi-Flex technology smoothing spatulas for flat smoothing. Tempered stainless steel blade, thickness 0,3 mm, rounded edges, no marks. Intuitive handling - easy loading on the blade - long and ultra thin blade for a better slide - guaranteed flat smoothing.
Recommended for : ready-to-use paste coating, airless machine coating, roller applied coating and microcement. Can be used with some coatings in powder form mixed in a rather fluid consistency.
Roll'Enduit
Coating roller with nylon fibres (18 mm) & Clip system frame. The resilience of the fibre holds the coating without flattening it and allows to apply it evenly to the substrate - no spatter. 3 times quicker to coat: up to 30 m2/h on smooth surfaces
Telescopic pole
Aluminium telescopic pole with male conical tip and fast locking system.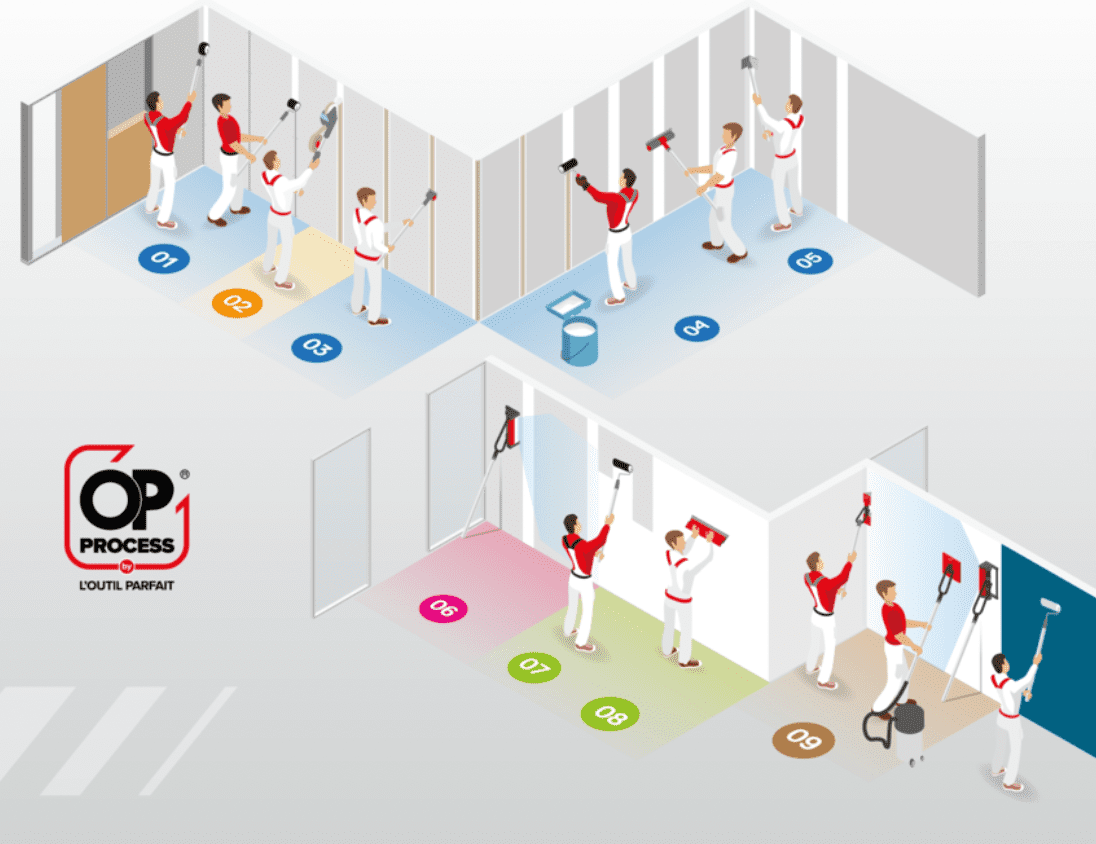 The O.P process step 7-8
Outil parfait has created special kits for an exclusive process of application for walls and ceilings.
This kit is the ideal one for smoothing fillers and other compounds (even microcement) applied with exclusive rollers.